Neuropsychology Services
What is Neuropsychology?
Neuropsychology is the study of how our brains affect our cognitive functions and behaviors. By understanding the causes of certain behaviors or weaknesses, we can provide possible treatments, adaptations and continued care that is more specific and effective. Neuropsychologists differ from psychologists in that they are certified to provide both evaluation and diagnostic testing.
Our Services
Neuropsychology Services - Office of Dr. Richard Dowell - Children's Development Center
At the Hope Children's Development Center in Williamsport, we provide pediatric neuropsychology services to children up to age 21 from all across Pennsylvania. Our clinic, established and maintained by accomplished neuropsychologist Dr. Richard Dowell, provides comprehensive evaluations to identify the causes of symptoms/problems and develop intervention plans. We work with children with a wide range of neurodevelopmental conditions, including:
Learning Disabilities
Autism Spectrum Disorders
Language Disorders
Behavioral Disorders
Our in-house psychotherapist provides interventional therapy for Dr. Dowell's clients as well as independent consultation and counseling to help families develop schedules, establish treatment plans and get connected with outside resources.
The Process
First Visit
The child and family will sit down for a one-hour session with Dr. Dowell. He will ask some basic questions and observe the child's behavior. Questions might include family history of health and mental issues, birth information and day-to-day routines.
Diagnostic Visit
Approximately two weeks later, the child will return for a more thorough diagnostic session that could last up to three hours. This includes very individualized diagnostic testing and activities.
Feedback Visit
Once the doctor has identified the causes of a child's behavior, he will sit down with the family and child. He will draw a picture of the brain and make sure the family understands what is going on. The doctor will recommend an intervention plan, which may include continued care with our in-house psychotherapist or might make suggestions for medications to lessen symptoms. It is our goal that the family and child leave the session understanding the issues involved and with an action plan in hand.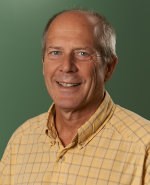 Our Staff
Clinical Director of Pediatric Neuropsychology
Dr. Dowell has been practicing neuropsychology for more than 30 years. In 2009, he established the Child and Adolescent clinic at Hope Children's Development Center.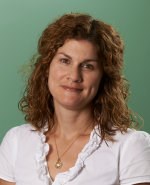 Psychotherapist
Mrs. McPherson has been practicing neuropsychology for nearly ten years. She is an interventional therapist for Dr. Dowell's clients and also provides independent consultation and counseling.
Making an Appointment
Because we offer a very specialized service in this area, there is a wait list to secure an appointment with Dr. Dowell. Patients will need to be referred to us through a hospital or mental health institution. For more information on our neuropsychology services, call
570-326-0565, ext. 3118
.