Habilitation services assist individuals with acquiring, maintaining and improving life skills. Companion services provide supervision and assistance to ensure the individual's health and safety. Services are based on the individual's needs.
Program Goals
Teaching skills
Supervision
Who the Program Serves
Individuals with developmental disABILITIES
Eligibility Requirements
Companion services: 21 years and older
Habilitation services: 13 years and older
Eligibility determined by a county mental health/intellectual disABILITIES program. We require a referral from the county program.
Program Dates and Times
Based on the individuals' needs
Location
Individual's home or in the community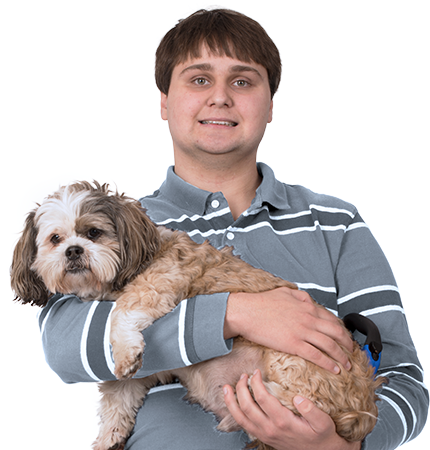 Meet Nolan
The Hope Community Supports Program helped Nolan find an opportunity to pursue his passion. Now, he gets paid to do what he loves, spending time with animals.