The main focus of the program is to support individuals in their becoming integrated in the the community, primarily through volunteer efforts and outings to visit community resources. Individuals can volunteer one-on-one or in small groups.
In addition to community participation, examples of activities at our Williamsport facility include: arts and crafts, exercise, music, using tablet computers, food preparation, holiday festivities, and operating a roving snack cart.
This program offers specialization in programming for the aging population which is licensed by the Department of Aging as well as the Bureau of Human Service Licensing. The program also offers activities directed toward supporting individuals with an autism spectrum diagnosis. Our staff members are certified to administer medications, as needed.
Program Goals
Improve or maintain skills, including fine and gross motor, sensory, and activities of daily living in a supportive, fun setting
Encourage community participation and integration
Assess interest in and readiness for community employment
Who the Program Serves
Individuals with developmental disABILITIES
Eligibility Requirements
Ages: 18 years and older
Eligibility determined by a county mental health/intellectual disABILITIES program. We require a referral from the county program.

Program Dates and Times
Full-time program: Six hours per weekday, five days per week
Part-time program: Up to six hours per day, up to five days per week
Monday – Friday:
9:00 a.m. – 3:00 p.m.
*Day programs are able to cross sites to combine the activities in which the person is interested.
Location
2401 Reach Rd.
Williamsport, PA 17701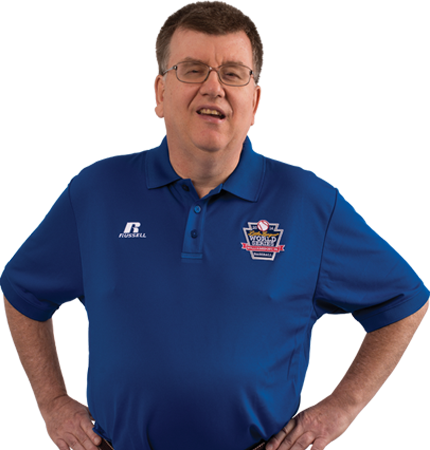 INNOVATIONS
Anyone who knows Peyton "Pedie" McDonald knows he's never missed a game of the Little League World Series. Not only that, but he's never missed a day of work or classes since he began his pre-vocational training at the Industrial Work Center in 1981.