Live More Independently
Home and community support assists people with intellectual disabilities to acquire, maintain, and improve the skills necessary to live in their community. General areas of focus may include self-care, home management, participation in community functions, use of community resources and more.
Live a Diverse Life
Companion services are provided in a private home with the limited purpose of providing supervision or assistance to ensure a person's health and safety. Services are based on the individual's needs and assists people in participating in a more meaningful home and community life.
Meet Nolan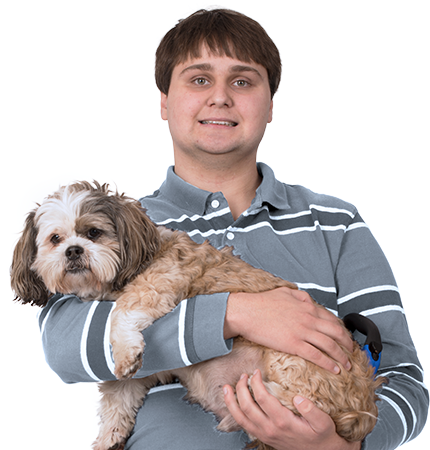 Hope's Home and Community Support helped Nolan find an opportunity to pursue his passion. Now, he gets paid to do what he loves, spending time with animals.