New Venture Offers Industrial Outsourcing to Area Businesses
MaxWorx provides light-assembly, packaging, mailing, custodial and other services
February 23, 2018
---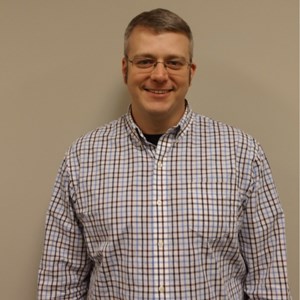 WILLIAMSPORT, Pa. – MaxWorx, an entity providing business solutions previously provided by Hope Enterprises, Inc., has opened its doors. MaxWorx will carry on Hope's reputation of offering high-quality, competitively priced outsourcing services to the region's manufacturers and other businesses. Hope's former facilities director, Jason Smith, has been named MaxWorx director.
Creating new employment opportunities for area workers, the company's offerings include custodial services; light-industrial production; packaging; preparation, assembly and rework of products and components; and processing of mass mailings. MaxWorx staff can perform the work at a customer's site or at MaxWorx's Reach Road production facility. A portion of the company's workforce includes individuals with intellectual disABILITIES.
The company is named in honor of former Williamsport physician Max C. Miller, M.D., who, along with his wife, Leona, and other community leaders, founded Hope Enterprises in 1952 to provide community services to individuals with intellectual disABILITIES.
"When we looked to transform Hope's business solutions, we wanted our brand to reflect our high-quality performance and capable workforce, while providing a connection to Hope's roots," said Smith. "The name 'MaxWorx' achieves both of these objectives."
As the company's director, Smith will work to expand partnerships between MaxWorx, manufacturers and businesses throughout Central Pennsylvania. In his former role, he oversaw Hope's building operations, residential homes and custodial services—a department that experienced significant growth under his leadership. Smith is a life-long Lycoming County resident who brings extensive knowledge to MaxWorx.
Area businesses interested in learning more about MaxWorx services should contact the company at 272-202-4435 or visit www.MaxWorx.org
About MaxWorx
MaxWorx is a competitively priced provider of high-quality industrial outsourcing services, including light-industrial production, custodial services, packaging, mailing, and a mobile car wash, serving business and industry in central Pennsylvania. Services can be performed at the customer's site or at the MaxWorx facility.