Privacy and Compliance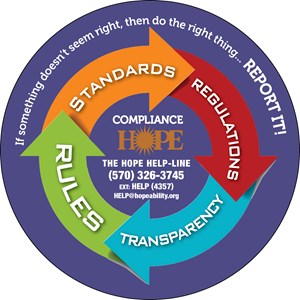 Hope Enterprises, Inc. is dedicated to fostering a transparent and safe environment for our staff, individuals, and families. By providing support in incident management, individual rights, grievance, service delivery and privacy practices, our compliance team works to prevent and detect violations of laws, or individual rights.

If you have something to report, please contact the Hope Help-Line at (570) 326-3745 ext. HELP (Press #3) or email [email protected].