TeenLink Program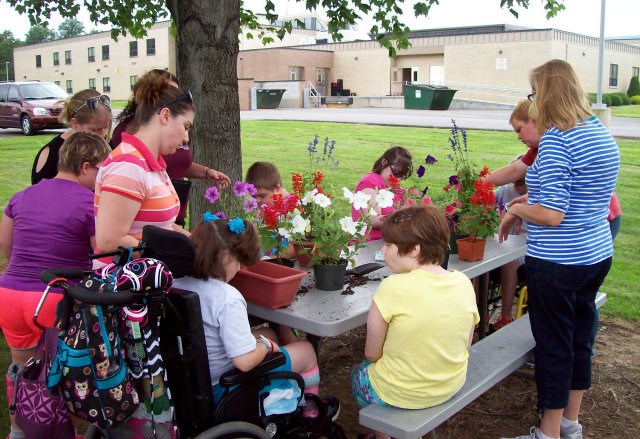 TeenLink is a program that is designed to provide students with diverse abilities the opportunity to develop the skills for independent living. The TeenLink program has several components designed to prepare the students for the demands of adult life and help them reach their highest levels of independence.
Our TeenLink facility is conveniently located in Montoursville, Pennsylvania, adjacent to the McCall Middle School and is available for school districts and life skills groups to rent.
Summer Programs
Since 2012, TeenLink Summer Programming has helped teenagers with diverse abilities prepare for their next steps; whether it's getting ready for the workforce, college, or living independently. In summer 2020, Hope Enterprises is partnering with the UPMC Pediatric Rehabilitation Center and the Autism Collaborative Centers of Excellence to host programs and wellness groups for ages 8-21. A myriad of civic partnerships are getting involved to introduce youth and young adults to our local community. TeenLink Summer Programming provides youth and young adults with activity-based approaches to building and increasing self-confidence, social skills, and independence.
ACCE TeenLink Austim Program (TAC): Day program that focuses on life skills such as health and wellness, stress management, self-advocacy, and socialization.
Ages 12-16 yrs old
Runs for 4 weeks; June 15th-July 16th; Monday-Thursday 8AM- 3PM
ACCE Community Opportunities & Life Skills (CLS): Day program that focuses on life skills such as vocational and college prep, independent living, public transportation, time management, self-advocacy, and interpersonal skills.

Ages 17-21 yrs old
Runs for 4 weeks; July 20th-August 13th; Monday-Thursday 8AM-3PM
ACCE Table Top Role Playing Group: The Bodhana Group will offer this form of narrative play to help social, educational, and coping skills in young adults through the form of group play therapy.
Ages 16-21 yrs old
Runs for one year; Starts mid-summer. (Dates TBA)

Due to COVID-19, all summer programs has been cancelled. We apologize for any inconvenience!
Program During the School Year
Throughout the year, several groups utilize this space for teaching transitional and independent skills. Those groups include South Williamsport School District, East Lycoming School District, BLaST IU 17, and Hope Enterprises' Community Participation Service.