TeenLink Program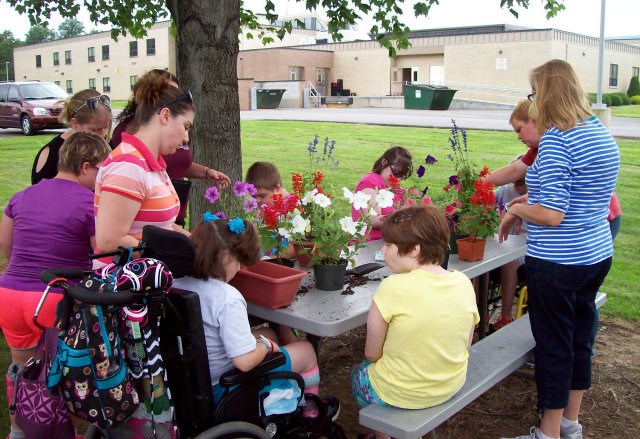 TeenLink is a program that is designed to provide high school students with disABILITIES the opportunity to develop the necessary independent living skills to successfully make the move from school to independent living. The TeenLink program has several components designed to prepare the students for the demands of adult life and help them reach their highest levels of independence.
Our TeenLink facility is conveniently located in Montoursville, Pennsylvania, adjacent to the McCall Middle School and is available for school districts and life skills groups to rent.
Summer Programs
Teens in Transition
This program focuses on activities of daily living and building the life skills needed to be independent and is geared toward teaching beginner life skills and promoting friendships with peers.
Cooking Class
This class works to improve beginner and intermediate cooking skills. Each session is planned and targets kitchen safety, manners, healthy choices, following simple recipes and simple meal prep/cooking.
Social Circle
This group helps to build a foundation of skills empowering individuals to improve interactions with family and peers.
Summer Camp
This program helps children maintain motor and social skills they may otherwise lose over the summer.
Program During the School Year
A biweekly social gathering group is run through the help of the Occupational Therapy Assistant Program at the Pennsylvania College of Technology.