Dance the Night Away With Hope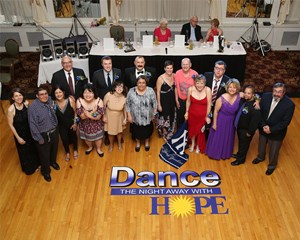 On Friday, May 4, 2018 Hope Enterprise held the 2018 Dance the Night Away with Hope at the Genetti Hotel in Williamsport, PA.
With help from over 150 particpants that included: Hope Enterprise Individuals, Lycoming County community leaders and volunteers from Kohl's Care Program, we raised over $3,000.
We want to thank our sponsors and particpants for their support and their help to make this event possible. We look forward to next year's event!
Thank you to our 2018 SILVER Sponsors!
Dr. Patrick Carey- Sports Medicine
Keystone Advertising
The Graphic Hive
UPMC Susquehanna
Kevin Head Entertainment
Thank you to our 2018 STAR Sponsors!
Datman Productions
CRS Enterprise Network
Lonza, Inc.