Hope Enterprises Names New Foundation Chair
September 17, 2020
---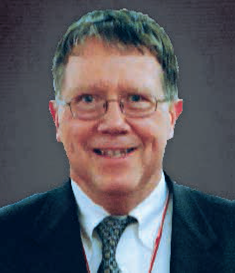 Williamsport, Pa. – Hope Enterprises, a nonprofit for people with intellectual disabilities, recently named Don Adams as its new foundation chair.

Adams began his work in this position on July 1, 2020.

As chair of the foundation, Adams will lead the 13-member volunteer board in raising funds for the nonprofit.

Adams also will advocate for people with intellectual disabilities within the nonprofit's service area, and oversee the organization's direction and mission.

Hope Enterprises serves individuals in Lycoming, Clinton, Northumberland, Sullivan, Columbia, Montour, Snyder, and Union Counties.

Adams has been a member of Hope Enterprises' board since 2014.

"We are fortunate to have someone with Don's commitment to HOPE and expertise in leadership as the next chairman of the foundation," said Glenn Smith II, past chairman of the HOPE Enterprises Foundation.

"As a member of our board, Don has long been an advocate for people with disabilities," said Robert Labatch, HOPE's President/CEO. "We congratulate him on his appointment as chair and look forward to working with him in his new role."

Don Adams has a Bachelor's Degree from Bloomsburg University, a Master's Degree from Bucknell University, and a Doctoral Degree from Pennsylvania State University.

His professional background is in primary and secondary education. Prior to his retirement in 2016, he served as elementary curriculum supervisor, assistant superintendent, and superintendent at Williamsport Area School District.

Don Adams currently resides in Lewisburg with his wife Brenda.