Latest News
Hope Enterprises Recognized as a Top Organization by Regional Business Publication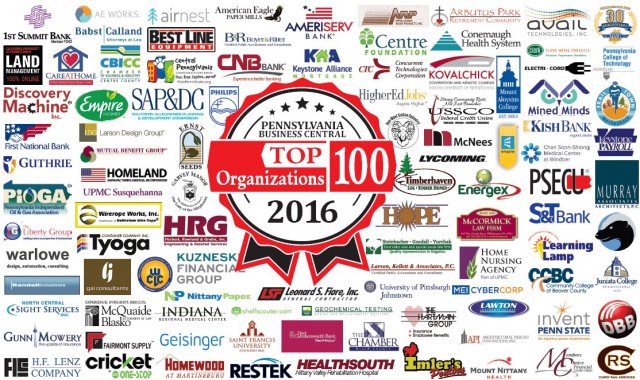 Hope Enterprises has been included in Pennsylvania Business Central's "Top 100 Organizations of 2016." The publication's annual compilation honors leading companies and institutions from its 23-county coverage area that demonstrate consistent growth, commitment to honest business practices, and community giving. Pennsylvania Business Central's Editor Spencer Myers, in elaborating on the criteria for inclusion, said: "Simply put, the company or organization must be an asset to the community."

"It is a true honor to be included in Pennsylvania Business Central's 'Top 100' list," said Robert Labatch, president of Hope Enterprises. "Each day, our dedicated staff of more than 550 works tirelessly to help the individuals we serve. This external recognition is a real point of pride and validation of the awesome work that Hope team members do."

Other recognized organizations located in Hope's service area include Geisinger Health System, The Hartman Agency, Larson Design Group, The Liberty Group, UPMC Susquehanna, and the Williamsport Lycoming Chamber of Commerce.

Pennsylvania Business Central, headquartered in State College, has served the central Pennsylvania business community since 1989. The publication releases annual "Top 100 Organizations" and "Top 100 People" compilations. It has a readership of more than 33,000 per issue.