Hope Enterprises, Inc. Announces New Board Chairman
June 26, 2019
---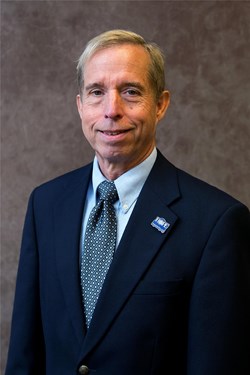 WILLIAMSPORT, Pa. – James K. Shillenn has been named chairman of the board of directors of Hope Enterprises, Inc., which provides services to people with intellectual disabilities in Lycoming, Clinton, Northumberland, Columbia, Montour, Snyder and Union counties. Shillenn, who had served on Hope's board from 2010-18, most recently served as vice chairman of the Hope Enterprises Foundation board. His appointment is effective July 1.

Shillenn is executive director and CEO of the Pennsylvania Manufacturing Extension Partnership in Williamsport and previously was executive director and CEO of the Innovative Manufacturers' Center in Williamsport. He also served as director of the Bioprocessing Center at Pennsylvania State University at University Park.

"Hope Enterprises plays a critically important role throughout our seven-county service area, helping to enhance people's lives, livelihoods and relationships within the community," said Shillenn. "I am honored to have the opportunity to serve as chair of this dedicated board of community volunteers who work hard to guide and support this essential organization."

Shillenn will succeed Data Papers, Inc. President and CEO Jerry Wertz, who is scheduled to complete his two-year term as Hope's board chairman on June 30. Wertz will remain on the board as past president.

"Since 2010, Hope has benefited greatly from James Shillenn's contributions on the Hope Enterprises, Inc. board," said Hope Enterprises President Rob Labatch. "We look forward to having his expertise, commitment to the people we serve and passion for Hope's mission at the helm. We also are indebted to Jerry Wertz for his leadership over the past two years."

Shillenn has served on the boards of national, statewide and local trade associations and non-profit organizations, including the Williamsport-Lycoming Chamber of Commerce and Lycoming Arts. He is also a past chair of the Greater Lycoming Habitat for Humanity. A U.S. Army veteran who served in active duty and reserve assignments, Shillenn commanded the 442nd Quartermaster Company in Bellefonte, part of the 327th Quartermaster Battalion in Williamsport.

Shillenn holds a Bachelor of Science degree in biology from Indiana University of Pennsylvania. He has two children, Patrick Shillenn of Philadelphia and Kathleen Shillenn of State College. He resides in Williamsport.