Hope Welcomes Our New VP of Human Resources!
April 12, 2019
---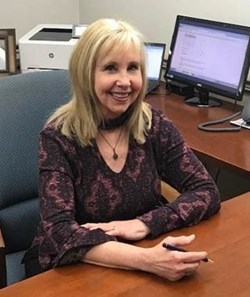 Hope Enterprises, Inc. is proud to announce Cheryl Yoxtheimer as our new Vice President of Human Resources.
Cheryl joins us from General Cable Industries where she has over 34 years in the field of Human Resources. She brings extensive experience and knowledge in onboarding, employee retention, policy, compensation and benefits. With her Master's in Human Resources Management from the University of Scranton, Cheryl states she is "excited to come full circle, since my first position out of college was with Hope at the Catawissa Avenue location."
Our new VP also values community involvement, including graduating from the 1990 class of Leadership Lycoming, serving on the board of directors for the Williamsport Symphony, Jersey Shore YMCA and the Lycoming County United Way. Cheryl is currently involved with the Public Artworks board of directors and Friends of the Williamsport Symphony.